Abergavenny Aromatherapy in Monmouthshire
Using Pure Organic Base Oils.
What is Aromatherapy?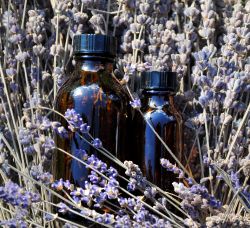 An Aromatherapy Massage in Abergavenny with Katrina Morgan Scully is a tranquil and holistic treatment, using the wonderful properties of essential oils, combined with the effects of a soothing massage.
Oil blends are individually prescribed and blended for each appointment, suiting your requirements and needs.
How Can Aromatherapy help?
Essential oils have many deeply therapeutic properties.
Certain specific oils can:

Help relaxation
Improve mood
Relieve stress and anxiety
Aid sleep
Relieve tension
Promote a sense of general wellbeing
EACH OIL HAS ITS OWN UNIQUE BENEFITS AND WAYS TO BRING THE BODY BACK INTO BALANCE, IMPROVING OVERALL WELLBEING.
Bespoke Remedies and Natural Skin Products.
Using the purest aromatic essential oils, natural, Paraben-free creams and balms can be personally formulated as remedies, or used to create unique and exclusive, skincare blends and creams tailored for you.
GIFT VOUCHERS ARE AVAILABLE FOR ALL TREATMENTS.
FOR MORE INFORMATION AND APPOINTMENTS PLEASE RING OR EMAIL.
Call 07817 902641 OR EMAIL
ALL ENQUIRES WELCOME.